ABOUT
The Vault - One of the longest continuously running techno shows in the world.
The Vault Radio Show is a techno radio program that has been hosted by myself,
Anton Banks
, since 1996. The program also has a
podcast
and
live stream
1
along with other listening outlets. My goal for the show has always been to highlight the best in new non-commercial electronic music. All of the music heard on my show are brand new promotional releases that have been provided to me. In addition to these new releases, I also feature guest mixes from several dozen
international artists
. Additional information can be found on the
station's website
as well as the show's pages on
YouTube
,
Facebook
, and
Instagram
.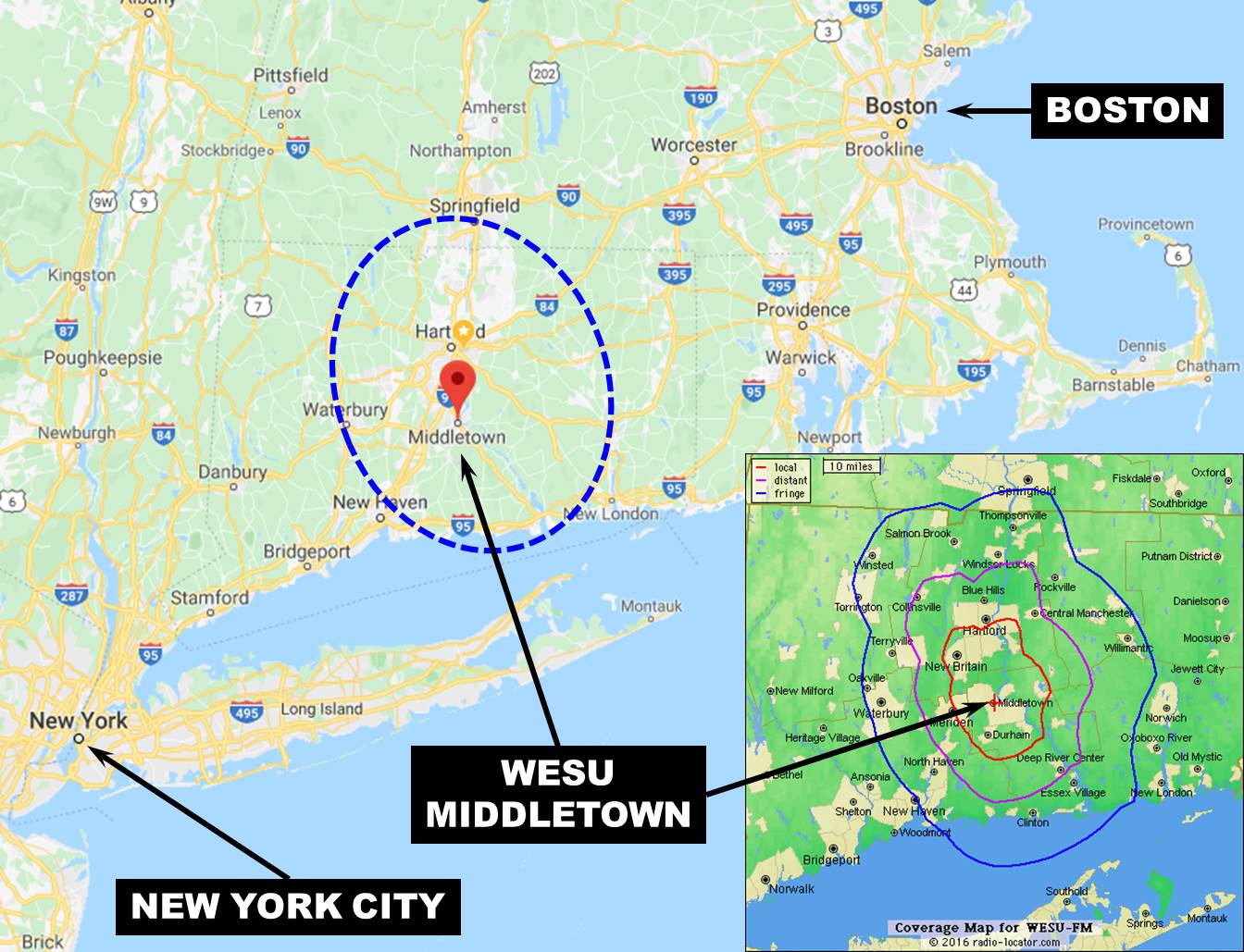 The show is broadcast on 88.1FM WESU from Wesleyan University each first, third, and fifth Wednesday of the month. WESU is a nonprofit (501C) listener supported radio station. Our 6000 watt signal covers a roughly 3000 square mile (~8000 square kilometer) area directly between New York City and Boston. The map on this page is the official coverage map from radio-locator.com overlaid with a Google image of the surrounding area. I point this out because the northeast region of the United States is one of the most densely populated areas of the country. The last CENSUS shows that there are over 3.5 million people living in the area. It is impossible to know exactly how many people listen to WESU however I estimate that the station has around 1 million listeners based on the geographic area covered.

The limited site statistics I have available suggest that the people listening to my show tend to be males living in the United States who are between 25 and 34 years old. Nielsen prepared a general outlook on public radio listenership (archived copy) which included data from WESU. The report lists the demographics of public radio station listeners. Roughly 56% of men and 46% of women between the ages of 18 and 49 listen to public radio stations such as the on I am on. Over 50% of this demographic are college educated. Essentially, any promotional material sent to me will reach the ears of a savvy audience where noncommercial techno is underrepresented.

I currently recieve promotional material through FatDrop, PullProxy, and PromoBox. Please contact me for that account information or if there is any additional information that I can provide. I would like to stress that I do not share music with anyone unless I have been given written permission to do so. Your service of this radio program will never contribute to music piracy.

I appreciate your time and consideration and look forward to working with you to spread the word about this fantastic music.

Kind Regards,
Anton Banks

1 - My show airs live each 1st, 3rd, and 5th Wednesday of each month from 9:30PM to 11:00PM New York City time. You'll hear other great programs if you listen to the live stream at a different time.