The program airs on the 1st, 3rd, and 5th Wednesday of each month from 9:30pm until 11:00 eastern US time GMT -5:00 on 88.1FM (wesufm.org) in Middletown, Ct in the US. The telephone number to the studio is 011-01 860-685-7700.
Get the show's broadcast time in your location.
Like this show? Please recommend me!
| | |
| --- | --- |
| High Bandwidth Feeds | Subscribe to the Podcast |
| | |
| | |
| --- | --- |
| Low Bandwidth Feeds | iTunes feed |
| | |
News & Announcements (Subject to change):
More guests TBA
Biography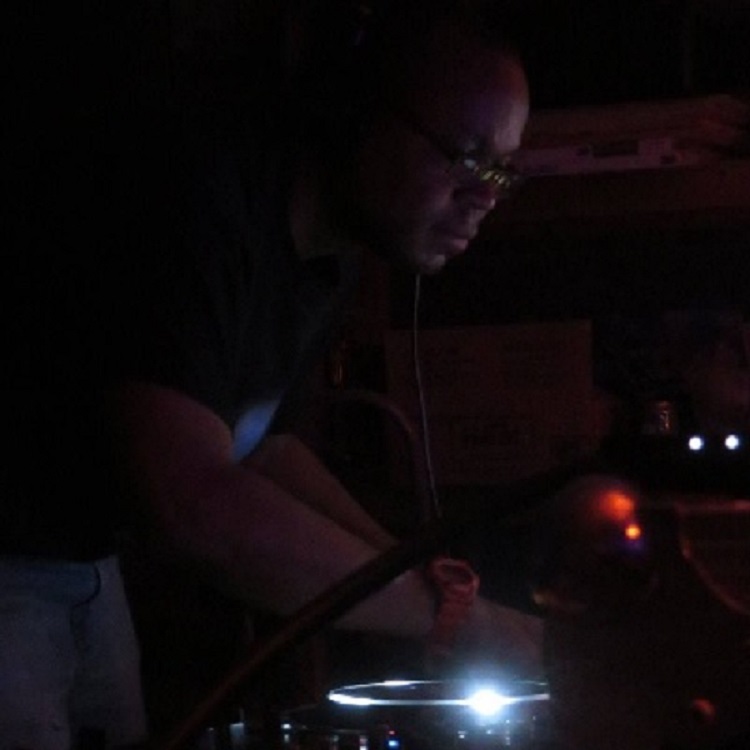 Artists and record label representatives, please CLICK HERE.
Anton Banks
In 1993 Anton Banks was a student at the University of Rochester and was into hip-hop and euro-dance pop music. He especially liked the beats and rhythms found in this music but became increasingly disinterested in the lyrics. Looking for something different, Anton borrowed a compilation CD from a friend. That CD was the seminal "Moove Your Body" release on Tribal America Artists. Soon he was obsessed with all forms of underground dance music and broke all ties to the pop music scene. Anton found himself buying all the rave and house music he could find at a store called "The Record Archive". Also at about the same time Anton started going to a club in Rochester called "Heaven" which was a stripped down version of New York City's infamous super club , the Limelight, as it was also built out of an old church. He only knew that he liked the music but it would be almost a year and a half later before Anton realized that he had been listening to early techno in it's heyday in the form of tracks like The Goodmen's "Give it up", Jaydee's "Plastic Dreams" and an assortment of music from early Detroit and Plus 8. The turning point came in 1994 when Anton first heard "Psychotrance", a mixed CD by Mr. C on Moonshine Music. This CD and his experiences at "Heaven" gave him a desire to learn to spin records.
In 1995 Anton transferred to Central Connecticut State University and joined the school's radio station, 107.7FM WFCS, as the student engineer shortly after that. As the engineer he had 24 hour access to turntables and an audience and used this opportunity to learn to mix records by taking advantage of dead air (usually late nights when no other DJs wanted to be at the station) to practice mixing. Through WFCS Anton met other people such as DJ Rockphonics- founder of Equinox and O.L.- the third hillbilly on "Hillbilly House", who showed him the ropes and got him bookings. In 1996 Anton got his first booking at the now legendary Equinox weekly (Webster Theater in Hartford, CT from 1996 to 97). This turned into his first residency which gave him the opportunity to open for many touring DJs from New York City, Boston, and beyond.
Anton's first radio show, "Spatial Distortion", was first heard on WFCS on January, 1996 and was on the air until May of 2000. In July, '99 Anton started a second show, "Vault Radio", that now airs on 88.1FM WESU (Wesleyan University), as an offshoot of "Spatial Distortion". Anton is now one of a small number of people promoting non-commercial electronic music in Connecticut on a station that covers most of the state.
It has now been over 15 years since Anton began DJing and he has become one of the most versatile acts around. He has built up a musical repertoire of several thousand records that span from minimal house to techno to industrial and most styles in between.
By day, Anton works as an Engineer in the aerospace industry for a company that produces turbine aircraft engines. He holds a BS in Mechanical Engineering Technology from Central Connecticut State University, a BS in Mechanical Engineering from University of Hartford, and is currently pursuing a Master of Engineering degree also at University of Hartford.
Noteworthy performances:
Club Sugar - Montreal, Canada
Wadsworth Atheneum Museum of Art- Hartford, Ct
Seanchai- Chicago, Il
Equinox (resident)- Webster Theater- Hartford, Ct
Lounge 215- New Haven, Ct
Phoenix Landing- Boston, Ma
Spot6- Chicago, Il